Quran Explorer Desktop
Welcome to QuranExplorer.com where you can Listen to the Quran Recitation and Translation online in Arabic, English, and Urdu.
Arabic audio recitation from 6 famous Qaris
Arabic text with translations in 7 languages
Audio Translations in English and Urdu
Sura, Verse, Juz, & Qari selection options
Easy Navigation and Streaming Audio
Easy to read font with adjustable sizes
Custom font developed for IndoPak script
Works when disconnected from the internet
Automatically updates when connected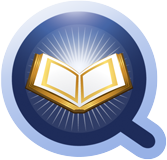 This is a Beta Preview release of Quran Explorer Desktop. This is a limited trial version only and will expire when the final version is released. Please provide feedback using the application to help us improve this product for final release.